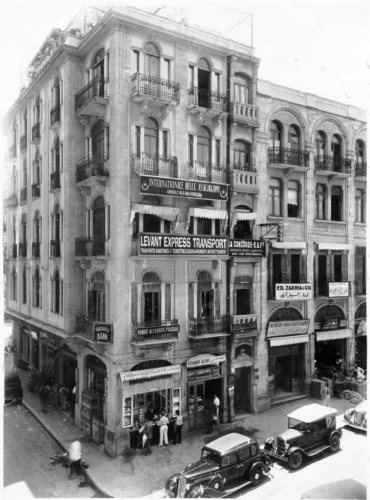 Levant Express Transport SAL – Since 1930
The company was established in 1930 by a German organization and was very active in the transit business to Iraq, Kuwait, Jordan and neighboring countries. Due to the start of the Lebanese war in the 70's, the management composed mainly by German nationals had to evacuate the country. The Cargomaster Group acquired all shares of the company in 1992.
Levant Express Transport is one of the oldest freight forwarders in the Middle East. It is also the 92nd company established in Lebanon hence our Commercial Registry Nbr 92.
Levant Express Transport is fully FIATA and IATA licensed for more than 50 years. Click here to see the Letter of Accomplishment.
Above picture reflects the old offices in Allenby Street in Beirut Downtown. Offices moved to Sehnaoui Bldg at Charles Helou Ave since the mid 80's.
Levant Express Transport joined WIN Logistics in 2009 and is Gold Member since. Jacques Abouzeid also acts as WIN Regional Director MEA since 2013 and WIN Vice Chairman since 2017.
1930
Established in Beirut – CR 92
1943
Independence of Lebanon
1952
LET becomes IATA accredited
1965
LET becomes FIATA accredited
1992
Acquired by the Cargomaster group
2009
Joins the WIN Network
2010
80th Anniversary
2014
Structure Reengineering (SOP, KPI, ERP)
2021
My.Cargo Online Portal