Ways Out of China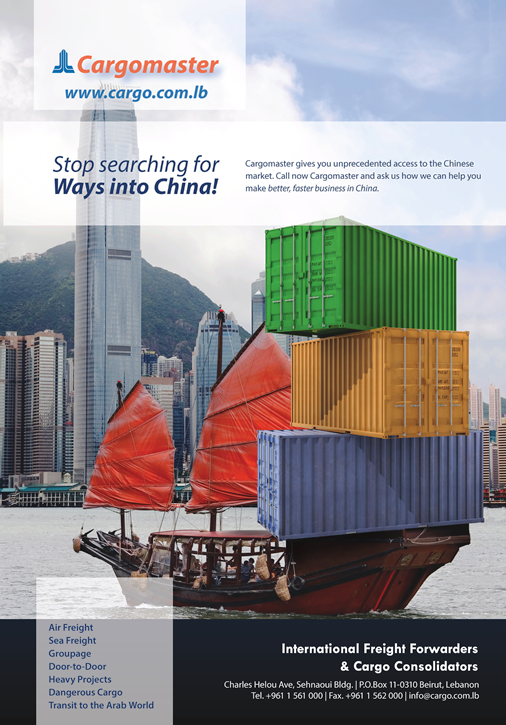 Cargomaster gives you unprecedented access to the Chinese industries and merchandise. We can help you make better & faster business in China.
Weekly SEA freight service
Full Containers & Groupage
Transit time from 21 to 28 days
Departure from 19 ports and cities
Routing & fast connections onboard direct vessels
Fully licensed first class services in all Asia
Daily AIR freight service
Transit time from 2 to 5 days
Flights from 25 airports
China Business Guide
Prepared by Levant Express | Cargomaster, this guide will help Lebanese traders buying and importing from China. Includes tips on dealing with suppliers and guidelines to verifying a Chinese factory without travelling.