Why Work With The Cargo Masters
Cargomaster is 92 years old and still counting! Offering a one-stop-shop solution for all Air & Sea Freight needs. If longevity & experience is not enough, we hope below key factors will persuade you.

Global Coverage
Our vast network of selected agents is our key to success. Local focus with Global capability.

SOP & KPI
Quality with ongoing development. One of the very few forwarders with SOP, KPI, & a corporate minded structure.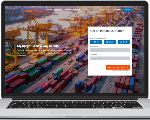 My.Cargo
Visibility & control 24/7 from anywhere in the world. Our logistics digital platform is a 1st in Lebanon.

Connections with All Carriers
Thousands of possible destinations thru preferred airlines & shipping lines. Strategic alliance with carriers.

FIATA Certified
Proud member of the Swiss freight forwarding organization since 1965 for all Air & Sea shipments.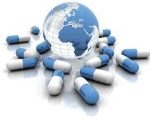 Pharma Logistics
Time & temperature critical shipments. Highly sensitive services only the experienced can handle.

Precise Quotations
Our freight quotations cover all aspects of the shipment. No last minute surprises, no headaches.

Weekly LCL Departures
Pioneers in groupage, we secure departures from all around the globe every week.

Knowledge of Customs Regulations
Full compliance to prepare your goods & documents proactively to avoid delays and penalties.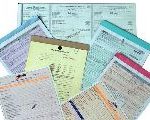 Documentation Requirements
Knowhow of paperwork needs globally for all commodity types. Ensure smooth transition from country to country.

IATA Certified
Direct relationship with airlines thanks to another proud license we hold since 1952. CASS registered since 2015.

Dangerous Cargo
We got the knowledge, packing material and labels to export or import all classes of hazardous material.
We are a family owned and run business specialized in international freight forwarding & cargo consolidation to and from Lebanon. Backed by 3 generations of extensive experience in this field, our expertise is unrivaled.