Export to the East via Dubai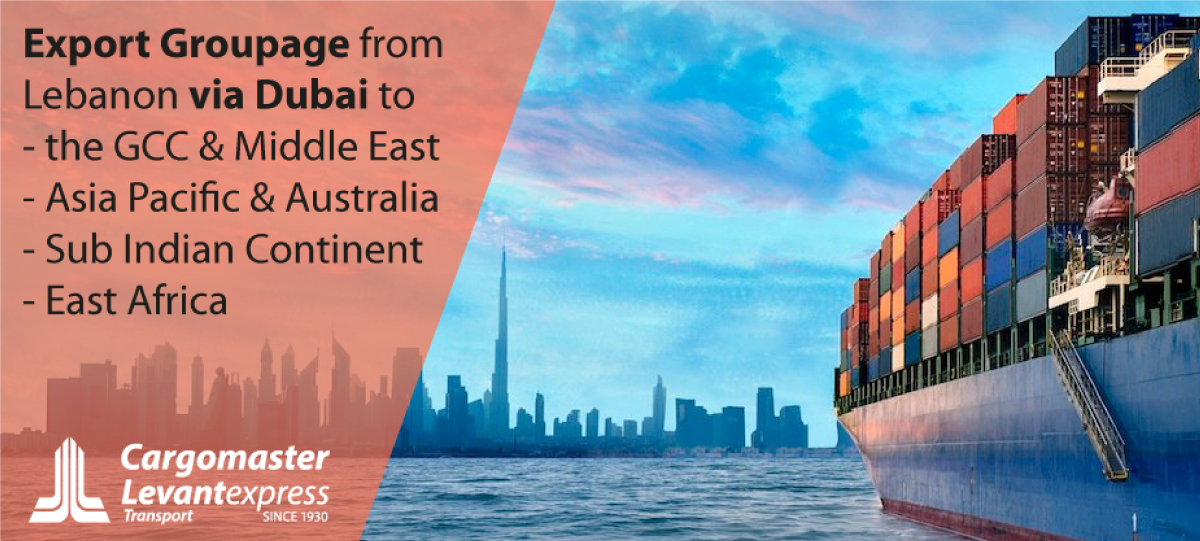 Groupage Export via Dubai is NOW Direct
We are offering promotional rates for our Groupage Export service via Dubai/Jebel Ali. Our coverage is best suited to the Middle East, Sub Indian Continent, East Africa & Asia Pacific, making it faster & competitive!
We will keep using Antwerp as our Hub for Europe, West Africa, & the Americas. Jebel Ali will be our new heart for groupage onforwarding to the East. We offer fortnightly sailings from Beirut to Jebel Ali for a transit time of 8 days only!
Pay-as-you-go per Cubic Meter
Fast & Secure connection
Full Control & Visibility
Transit time 8 days to Jebel Ali
Direct Class A vessels
Own stuffing/unstuffing staff & equipment
Contact us for a competitive and prompt quotation, our customer service agents are at your full disposal.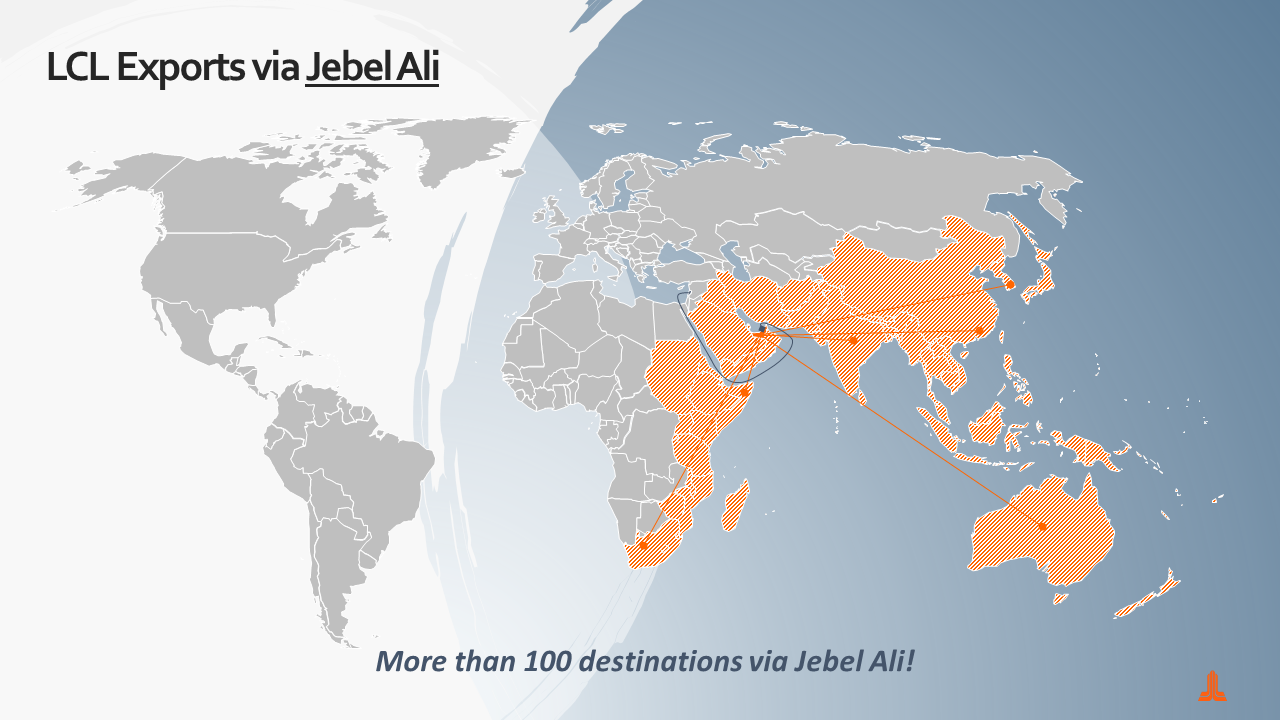 The 1st export consolidation container exported from Beirut in the history of Lebanon was done by Cargomaster on the 4th of August 1985. Since then, we proudly offer export groupage service to more than 500 destinations around the globe. We put at your disposal 2 strategic hubs in Antwerp and Jebel Ali to cover the globe form east to west.