Chinese New Year 2022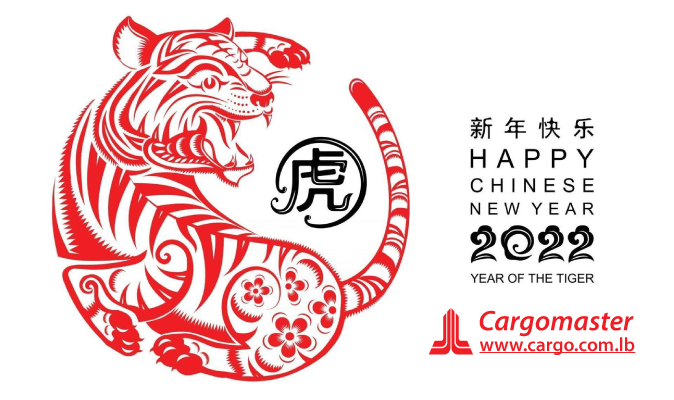 Chinese New Year 2022 will fall on Tuesday, February 1st, 2022, beginning a year of the Tiger. Tigers are courageous and active people who love a good challenge and adventure in life.
It is a national holiday in countries including China, Indonesia, Vietnam, South Korea, Malaysia, North Korea, Thailand, Singapore, & Taiwan. Governmental & private offices are closed starting the 1st of February for a duration of a day or more, depending on the country.
We will do all we can to minimize disruption however please expect some delays are inevitable. It is also peak season so most airlines & shipping lines are already announcing full capacity hence book your shipments early.
We thank you for your cooperation. Please don't hesitate to contact us should you need any further information.
Sincerely Yours,
Cargomaster & Levant Express
Beirut, Lebanon
www.cargo.com.lb